THE HIDDEN GARDEN CREW
The Hidden Garden is a collection of amazing people. Everything we accomplish here is a collaboration of talents that makes us a truly dynamic studio. From wedding designs, event flowers and daily floral deliveries, to hotel & office flowers; it's not just one person who makes it happen, it's a team effort. These are just a few of the amazing people that work at the HG.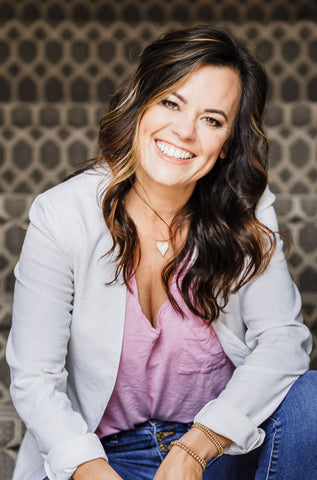 AMY MARELLA
Owner
Hi! I'm Amy, the owner of The Hidden Garden. This floral studio started in 1999 as a "little flower shop" with the sole inspiration to make people happy via beautiful flower arrangements.

I started with minimal flower experience but I had the passion for flowers, the vision for beauty and the determination to make The Hidden Garden the best floral studio in Los Angeles.
I am here 20 years later with an amazing company that is so much MORE than just a flower shop. Who knew that one tiny floral arrangement would blossom (yes pun intended) into a phenomenal design studio with such a strong presence in Los Angeles. Everyday, I marvel at the fact that I am so fortunate to have built such incredible relationships with so many of our clients. They allow us to make floral magic happen in their homes, for their weddings and special events. We are so lucky to grace the lobbies of so many amazing hotels across Los Angeles and Beverly Hills. Creating floral arrangements that make so many people smile is truly a joy and a honor.

Sharing this joy with my talented staff here at The Hidden Garden makes this entire gig even better. I would not be here today without all of them. Their dedication and astonishing creative talents amaze me daily and I am so blessed to share this floral journey with all of them. It fills my heart to see how they love The Hidden Garden like I do and it definitely shows in every design, delivery, and client interaction they have. Whether they are delivering flowers for someone's birthday, setting up for a gorgeous wedding or decorating and accentuating mind-blowing hotel lobbies…. they give our clients 110 percent.

When I'm not with my HG Family you will find me with my incredibly supportive husband and 2 adorable children, Zach & Samantha, who if I'm lucky- will carry on The Hidden Garden tradition one day (no pressure kiddos).
PHILANTHROPY
The Hidden Garden finds great value and purpose in giving back to the community. We are involved in a host of organizations that are making our world a better place one event at a time.
Here are some of our favorite organizations:
AMERICAN CANCER SOCIETY
EVERY CHILD FOUNDATION
THE HELP GROUP
UCLA CANCER RESEARCH
National Charity League
CYSTIC FIBROSIS FOUNDATION
HABITAT FOR HUMANITY
CHILDREN'S HOSPITAL OF LOS ANGELES
VIEWPOINT SCHOOL
SHANE's INSPIRATION
AUTISM SPEAKS